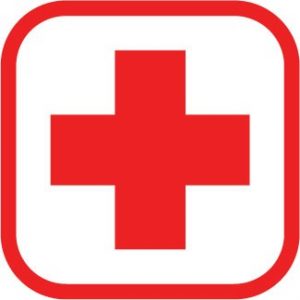 COVID-19 POLICY
We ask that if you are developing any symptoms of covid-19 please reschedule any massage or yoga you have booked with us.
If you've been interstate, in any hot spots or known areas of an outbreak and develop symptoms please stay at home.
You may be asked to leave the studio should you display any symptoms.
Please respect your fellow community members by maintaining your distance to avoid transmission.
Thank you for your understanding.
Update 11/01/2021 11.11am
Restrictions at Yoga Sol after 3-day Lockdown
From 6pm on the 11th January lockdown measure will be lifted, however restrictions still remain in place.
Mandatory mask wearing will still be in place for 10 days until 1am on 22nd Janurary 2021.
Yoga, Meditation and Massage will continue in person after 6am on Tuesday 12/01/21, however you can not enter the studio without wearing a mask. We understand that certain health conditions may mean that some people can not wear a mask. However, due to the enclosed space and the nature of yoga being breathe based we ask those who are unable to wear a mask to please attend class online via Zoom . Alternatively you can book a private one-on-one yoga session where your teacher can wear a mask so you wont need to.
Please notify us prior to attending the studio that you are exempt for wearing so we can accommodate your needs. 
While we do fit into the smaller business category to meet the 2m square rule, we will still be reducing class numbers for the safety and comfort of our community.
Zoom will continue to be available for those who are not comfortable attending the studio. Please notify us via phone, text, email or Facebook messenger if you wish to attend via Zoom.
We ask for the purpose of contact tracing that when you arrive for class or an appointment to check with staff that your contact details are up to date (full name, email or residential address and contact number).
Please contact the studio if you have any questions. Follow us on Facebook or sign up to our newsletter to stay up to date with covid restrictions and whats on at our studio.
Thank you,
The Yoga Sol Team
---
Update 08/01/2021 3.11pm
Brisbane 3-day Lockdown Update for Yoga, Meditation & Massage
To stay up to date with the latest announcements at the studio please follow us on Facebook or email the studio.
Due to the lockdown starting at 6pm tonight the following classes will be cancelled:
Tonight's Candlelight Meditation at 6.15pm
Sunday 10th & 17th- Pregnancy at 9.30am – this will be cancelled for 2 weeks while the qld government contact tracing continues.
Monday 11th – Hatha at 7.30pm.
Classes shifting to Zoom during 3-day lockdown:
Sunday 10th – Hatha at 8.00am – 9.00am
Monday 11th – Beginners at 9.30am – 10.30am
Monday 11th – Vinyasa 6.15pm – 7.15pm
Those who have booked in for the above classes will be individually contact via phone.
As Remedial Massage & Myotherapy are on the essential services list we are able to continue treating.
Therapists will be wearing masks through out the whole treatment period, and mask are available for you to wear as well. Strict hygiene and cleaning practices have been in place since the outbreak began and continue to still be in place.
Any additional bookings taken from today will be for existing clients with ongoing pain conditions during the lockdown period.
Zoom over the next 4 weeks:
Over the next 4 weeks starting Sunday we will be offering online Zoom attendance for those not comfortable attending classes in person.
Unfortunately due to the nature of the class Pregnancy, Sound Meditation and Qi Gong cannot be included in online attendance. If you are comfortable to do so please feel free to continue to attend in person.
How to attend a live Zoom class:
To access the class via Zoom download the app to your smart device or if you are using a computer click on the following link:
https://zoom.us/join
1. Select "Join Meeting"
2. Then enter the meeting ID: 256 517 2989 and click "Join"
3. Enter the Meeting Password: Yogasol (capital Y, all one word)
4. Then select "Call using internet audio" so you can hear us.
5. Ensure your Zoom name is set up so we can sign you into
class.
If you have any audio or visual issues you can let us know via the chat function in the meeting and a staff member will try sort this out for you.
Thank you for your understanding during what we all hope to be a brief lockdown. If you have any questions about classes or attending class online please contact us via phone, email or FB messenger.
Stay safe,
The Yoga Sol Team
---
Effective June 15th 2020
In Studio Yoga Classes
Yoga classes will be limited to 13 people and Sound Meditation limited to 7 people. B

ookings are essential, and you may be turned away if you do not book ahead. 

One persons booking does not cover two or more people. Each person must be individually booked in to secure their spot in the class.
We encourage

online/over the phone bookings and payments

to avoid people gathering in reception.
Please bring your own yoga mats, blocks, straps, eye pillows or any other props you need for your yoga or meditation practice.
We will only be supplying bolsters and blankets

providing you bring your own towel to cover them with

. Yoga chairs will still be available for use.
Please use hand sanitiser on arrival at the studio. If you do not wish to use this you can wash your hands in our bathroom.
We are required to have a one-way entry/exit system. Please look out for signs around the studio guiding you where to enter/exit, or ask your teacher.
Please maintain 1.5m social distancing at all times. There will be floor stickers in the yoga room to indicate where you can can place your yoga mat.
If you are presenting with cold or flu like systems please cancel your class bookings so those on our waiting lists can take your place.
Our kitchen will not be open to the public. Please fill your water bottle before coming to class.
You may be asked to leave the studio should you display any symptoms.
Live Zoom Classes*
As we are fully open and operating as usual we will be removing some of our Zoom classes from our timetables BUT we will continue to live stream via Zoom those classes that continue to have a demand for it. Please contact us if you wish to attend a class via Zoom.
To register for a class please contact us to let us know which class you are wishing to attend. Once you have told us that you intend to continue to attend Via Zoom there is no need to book in. Please just turn up online. This will allow us to manage the 13 limit per class restrictions. Please do not book online if you are wanting to continue with Zoom. We will then send you an invite via email containing the meeting id and the password.
Payment of online classes can be made Via MindBody, over the phone or by requesting an invoice for direct transfer.
* Disclaimer: By attending Yoga Sol's live Zoom Yoga and Meditation classes you do so at your own risk, and take full responsibility of any physical injury you may incur during this class. Please be aware of your own physical limitations and injuries before deciding if you should attend Yoga Sol's online Zoom classes.
 Massage Appointments 
We are open again for remedial, myotherapy, relaxation massage and reflexology.
We have strict hygiene practices in place to help reduce the potential for cross infection. Our therapists will be wearing masks during treatment that requires you to be face up on the table. We have disposable face masks available for you to wear during treatment if you wish.
Claire has restricted her working hours during the out break, and currently only seeing her existing clientele.
Stephanie and Ellen are still open for online bookings and happy to see new clients.
Private health rebates are still available with Claire and Stephanie.
If you are feeling unwell or presenting with cold or flu like systems please reschedule your appointment and seek guidance from your GP.
You may be asked to leave the studio should you display any symptoms during your treatment. 
Please check here for any further updates.
The Yoga Sol Team
Washing your hands is an important part of personal hygiene, it's also the perfect time to practice Mantra or Mindfulness.
Small snippets of meditation during your day just got easier!