A Two-hour candle lit yoga class in celebration of Diwali- The Hindu festival celebrating the victory of light over darkness, Knowledge over Ignorance and hope over despair.
Practice among the flickering dance of dozens of candles, allowing the light to wash over you and warm your physical and emotional bodies.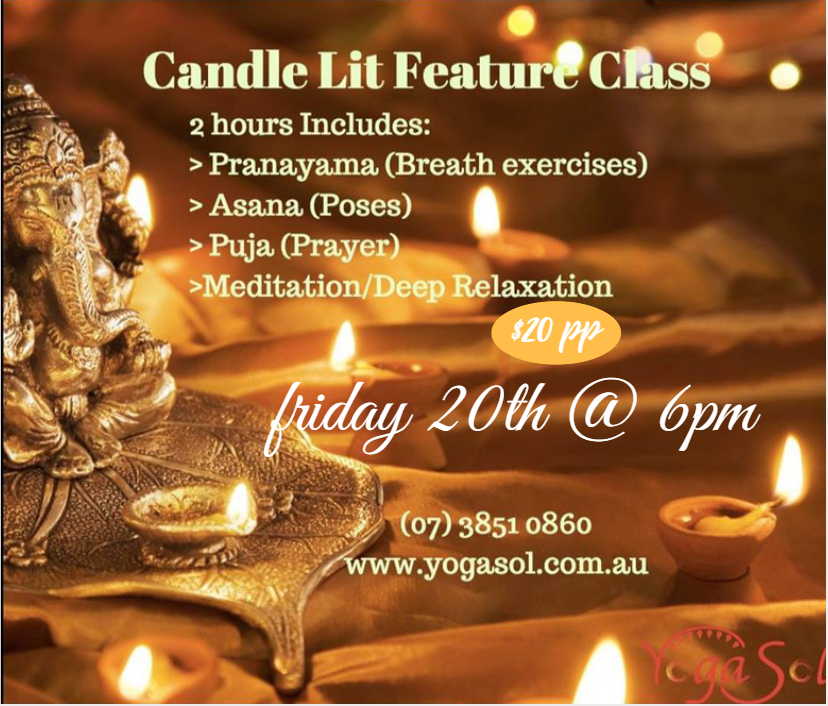 Followed by  Puja to Lakshmi- a Hindu Prayer ritual involving chanting, To invoke Goddess Lakshmi to bring prosperity and well being throughout the year.
Then a guided deep relaxation and meditation to support you in absorbing the light and carrying it with you through the new Lunar cycle.